Important note for drivers. Road access from the west only due to temporary roadworks. Please read carefully as Google / Apple maps have not been updated.
DRIVING FROM THE WEST/PORTWAY END
From Monday 26th July to Sunday 8th August 2021 temporary roadworks mean there is only access to SUP Bristol from the west.
This is the Cumberland Basin/Hotwells/Portway/M5 end.
From Cumberland Basin follow temporary signs for Underfall Yard/Cottage Inn (see images below)
Please ignore the 'road closed' sign shown below. We have asked that it is removed.
DRIVING FROM THE CITY CENTRE END
Access is not possible from the City Centre / Redcliffe end this week.
-If you're driving from the City Centre/Temple Meads/M4 please allow an extra 15 minutes for a diversion via Coronation Road (see map)
Or, park at ss Great Britain (pay and display) and walk (10 mins along Cumberland Road)
Parking on site is free but limited, so please arrive early.
The ferries are not operating. Cycling and walking routes are unaffected.
Please plan your journey to arrive 15 mins early as we start briefings at the advertised time and we will not be able to wait. Since we're limited on numbers, regretfully, late arrivals cannot be rescheduled.

Above: The diversion if driving from the city
Above: From Cumberland Basin (near the Nova Scotia pub) follow the diversion back on yourself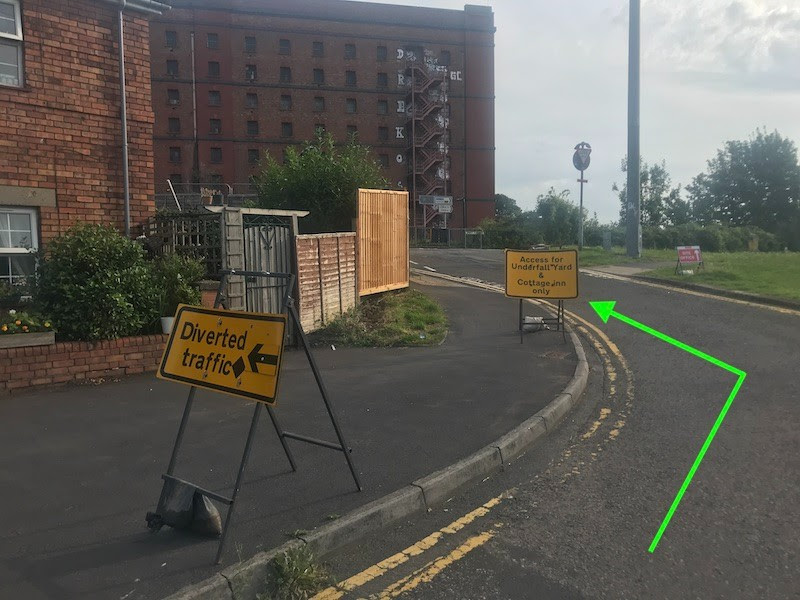 Almost immediately, take the left signed "Access for Underfall Yard and Cottage Inn only"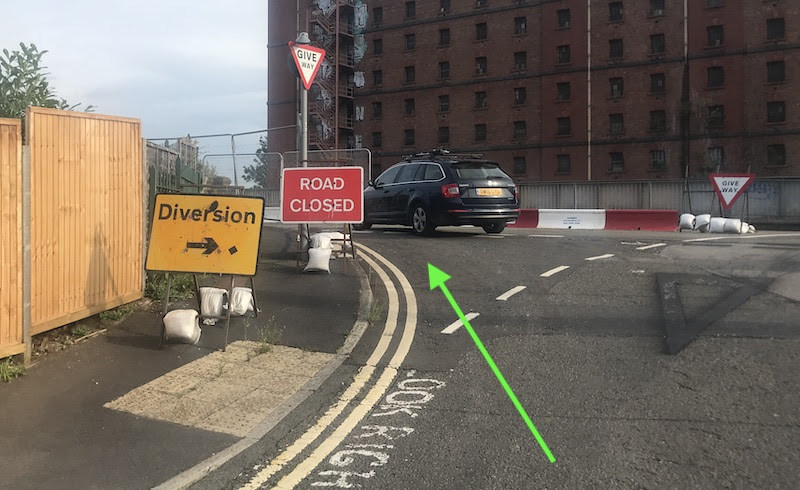 Ignore the no entry sign at start of Cumberland Road. Continue to Underfall Yard (200m).
We look forward to seeing you soon!
The SUP Bristol team